Onyma xRM platform
The underlying principles of Onyma xRM software platform are those of a fully open architecture, which provides virtually unlimited functionality options for the systems built on its basis and greatly simplifies the processes of integrating these systems with each other and with the rest of the IT infrastructure of the enterprise.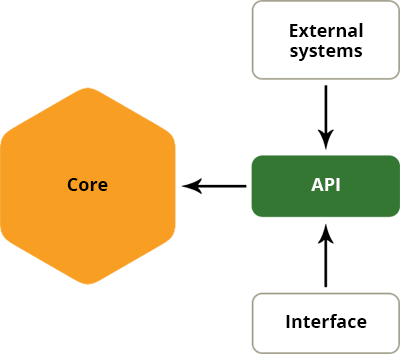 Main advantages of Onyma xRM

Equal opportunities for developers of the manufacturer and the consumer (fully open architecture)

Role model of authorization sharing

Built-in tolerance and security grade system to protect various categories of personal and other data

A single, dynamic and flexible web-based interface for all the systems

Flexible system of contextual search

Built-in multilanguage option

Broad integration opportunities, including cache mechanisms for data from other information systems

Initial orientation to use in PaaS / SaaS modes, the ability to build a private or public cloud

Complete solution
BPM
Automation of business processes
OSS/BSS
Automation of the provision of services and billing
CRM
Customer Relationship Management
BI
Business Analytics in the Common Data Space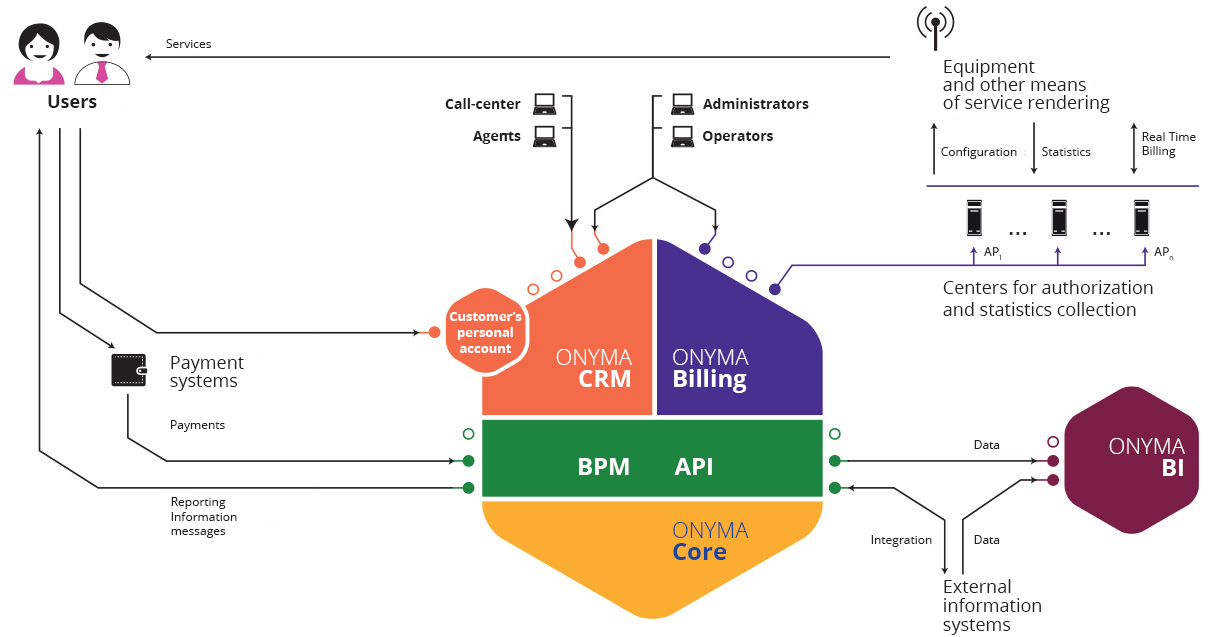 The complex comprises a line of software products for solving individual problems, developed on the basis of Onyma Core unified platform. The open architecture of this platform and the common BPM / API layer allow you to effectively integrate the complex solution with other information systems of different manufacturers.
IF YOU ARE LOOKING FOR ANSWERS TO IMPORTANT BUSINESS QUESTIONS AND THINKING ABOUT WAYS TO INCREASE INCOME AND REDUCE COSTS, CALL OR WRITE US, WE SHALL ILLUSTRATE WITH EXAMPLES THE WAYS WE COULD BE USEFUL TO YOUR COMPANY, THE TASKS SOLVED BY US IN YOUR INDUSTRY AND THE WAYS WE INTEND TO HELP YOUR PARTICULAR BUSINESS IN BECOMING MORE EFFECTIVE. Order a presentation