Onyma BI
A professional business analytical system that is guaranteed to meet the modern requirements to BI. The process of complex and multidimensional analysis of a huge amount of data (financial, statistical, operational, etc.) will be available to you to quickly generate single and consolidated reports combining any types of information.
You will be able to quickly extract the necessary information from a large amount of data obtained from all of your systems.
You will do business not on the basis of intuitive assumptions, but on the basis of accurate information.

Order a presentation
Advantages of the system

The possibility of reports generation by the user

Automatic daily downloads

The possibility of dividing the system into customer projects

The potential for connecting new data sources. The ability to use as sources other enterprise information systems in addition to Onyma

A set of standard analytical reports

Customized web-interface

Possibility of use in the cloud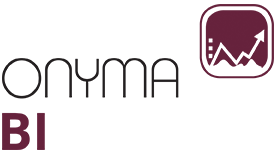 FAST START
Using a set of pre-built reports will enables your company, immediately after installing and configuring the BI system, to receive analytical information about the subscriber base, the profitability of tariffs and services, the efficiency of your own employees and the company's business processes. You can unlimitedly expand the standard model of Onyma BI analytical accounting system by connecting new data sources for analysis, expanding and supplementing the set of reports.
Onyma BI ready-made reports
Analysis of subscriber base of contracts
Analysis of inflow / outflow of contracts
Analysis of payments
Analysis of the rating of services
Analysis of the rating of tariff plans
Analysis of consumption by type of service
Analysis of consumption of services
Analysis of profitability by type of services
Analysis of the profitability of tariff plans
Analysis of profitability of services
Analysis of the duration of calls
Analysis of financial status
Calculation of ARPU for tariff plans
Calculation of ARPU for services
And other
DATA SOURCES
Onyma Billing

Databases
Onyma CRM

Oracle

Fast integration with
the following IT systems:
DB2
1C and accounting systems
SQL Server
ERP
My SQL
Service Desk
Sybase
Document management systems
(Workflow systems)
Spreadsheets
Text files

HOW DOES THE IMPLEMENTATION GO

At the first stage, we analyze the needs of your enterprise, study existing business processes and technological base, on the basis of the data obtained - we form technical requirements and the implementation task.

At the second stage, the enterprise analytical system Onyma is installed and configured in accordance with the developed terms of reference, and the company's specialists integrate it with external information systems and equipment, if this is required. We train personnel to work with the interface of the system.

The third stage is the "trial operation", during which the correctness of the Onyma BI system configuration is verified.

The last step is the update of the data and the transfer of the analytical management system to commercial operation. At this point, the implementation can be considered complete, further interaction takes place in accordance with the support schedule chosen by the customer.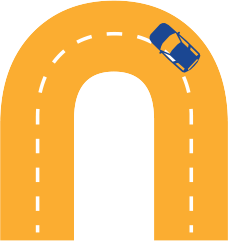 SYSTEM OF CLASS BI. SOFTWARE HARDWARE PLATFORM
| | | |
| --- | --- | --- |
| Хранилище и сервер приложений | | Data Core and Application Server |
| Платформа | x86-based, RISC | Platform |
| Операционная система | AIX, HP-UX, Linux, Solaris | Operating system |
| Оперативная память | 16GB | RAM |
| Дисковое пространство | 100GB | Disk space |
| База данных | RDBMS | Database |
| Сервер приложений | BI | Application server |
IF YOU ARE LOOKING FOR ANSWERS
TO IMPORTANT BUSINESS QUESTIONS
AND THINKING ABOUT WAYS TO
INCREASE INCOME AND REDUCE COSTS,
CALL OR WRITE US, WE SHALL ILLUSTRATE
WITH EXAMPLES THE WAYS WE COULD
BE USEFUL TO YOUR COMPANY,
THE TASKS SOLVED BY US IN YOUR INDUSTRY
AND THE WAYS WE INTEND TO HELP YOUR
PARTICULAR BUSINESS IN BECOMING MORE EFFECTIVE.
Order a presentation