We can develop an
individual solution
to your business problem
without taking eternity for that
Product request
How is that possible?
The Onyma xRM platform allows us to create unique solutions that take into account the specifics of each company's work and business processes.
We have been chosen by the largest companies, such as Rostelecom, TransTeleCom, MSK-IX and many others to automate their business processes. Our main advantage is the fact that Onyma products are being successfully implemented and most importantly - WORK.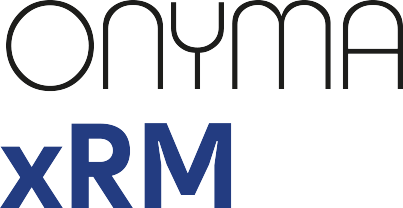 To date, on the basis of the Onyma xRM platform,the following
software products have been created: Billing, CRM, BPM and BI.
Onyma CRM
Manage effectively the relations with customers and partners
Simplify the main stages of the work with customers
Automate the tasks of the Marketing and Sales Division
Manage successfully the business processes of your company
Onyma Billing
You will receive a universal system of settlements and resource accounting
Workflow system
Analytical system
Operator Interface
Customer's personal account
Onyma BPM
Optimize and streamline the work of the company
Increase the efficiency of employees and reduce the human factor impact through a clear sequence of execution and delivery of work
Get detailed analytics on all works through enhanced reporting
Onyma BI
Get a powerful platform for business analysis
You will be quickly getting answers to important business questions
You will have a wide range of standard reports
You will learn all about the needs of your customers
You will identify areas where costs can be reduced
You will increase your company's productivity

SAAS
All Onyma products can be used both in the cloud mode (SaaS) and on own servers.
Onyma is included in the rating of the largest suppliers of SaaS in Russia.
Ten companies using Onyma's solutions belong to the list of thirty largest telecommunications companies in Russia.

Fast start

Reduction of costs of project management, software purchase, personnel and hardware.

Operational experience since 2001.

Order a presentation of any Onyma product
and we will illustrate with examples
how we can be useful to your company,
what tasks have been solved by us in your industry,
and how we are going to help your particular
business become more effective.

With us, your business will develop even more successfully.
Order a presentation
PLEDGE OF SUCCESS –
HIGH LEVEL OF
PROFESSIONALISM,
MAINTAINED IN THE COMPANY

Work at the company